StandingOutOfTheCrowd.com

Check-out My SIMPLE Strategy To Help YOU Get Noticed Online!

--- Getting Started ---
Now, it's time for you to start
"Standing Out Of The Crowd!"
So, what do you need to do to create your Online Identity?
At a minimum you need your own
website
&
domain name
.
Your website could be as simple as a few images and some content telling visitors your marketing message - For instance, your marketing message could be that you can show them how to make extra money at home posting free ads online.
Your domain name, which points people to your website, needs to be something easy to remember, relevant, and flows when spoken - for example...

Anyone that comes to your website will want to receive the information they were looking for and to get it they must give you their name and email address in exchange for the information – for this you'll need an autoresponder to capture their information.
Now, all of the following resources I'm recommending are what I'm using or started out using. Don't feel restricted to just using these resources though. You can put your business together the way you want to just be sure to have the components necessary to establish your online identity.
So, where can you get a
website & domain
? Well, you have plenty of choices, but...
I recommend
Yola
to get your website. You can literally have a website up and running in minutes! And it's Free! You have dozens of tools available to create a very unique website. Later, you can upgrade to add even more functionality to your website!
(Click on the image above to go to --Yola--)


You can get your domain name from many places now, but I use
Go-Daddy.
Owning your own domain name is an important step in creating your online identity. (You can also buy your Domain Names from
Yola.com
, if you upgrade to one of their monthly website packages that run as low as $5 bucks per month.)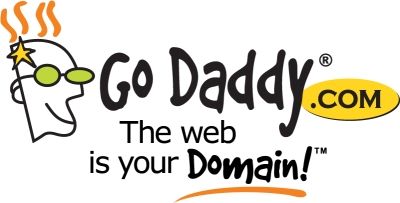 (Click on the image above to go to --GoDaddy--)


Now, you need an
Autoresponder
– I highly recommend
Trafficwave.net
…

(Click on the image above to go to --Trafficwave.net--)

One of the most important benefits of using
Trafficwave.net
is that no matter how big you build your list of subscribers - your cost per month will always remain $17.95!
Trafficwave.net
gives you great flexibility in running
Unlimited Email Campaigns
to capture prospects, build
Unlimited Lists of People
who have responded to your ads & subscribed to your list, the ability to place an opt-in form on your webpages or add a drop down opt-in form to your affiliate websites, an
Ad Tracker
to track the results of your campaigns, and much more.
Another unique benefit is Trafficwave.net allows you to build a passive-income stream by referring others to use their services! You can Top-Out at $88,000+ a month just by referring others.
***Ask me about the

"Trafficwave Referral Builder Program"

with TEAM LATW. It is designed to help you build your Trafficwave.net referral income while you run your day to day business operations. This is a really cool program!

This is a FULLY functional autoresponder and much more!
An autoresponder is a very important component in your business because it allows you to continue to communicate with the list you're building for weeks, months and/or even years down the road. Your list is where you will eventually make most of your money!
I know I blew through this quickly, but I didn't want this to get too complicated. You will have to invest a little bit of time in learning how to get some of this stuff together.
In the mean time I'm going to use my website to reference what you should be doing. My websites sums up what your true business is and why it is so important for you to understand this.
Click on the link below to go to my website...

(Click on the image above)



Site Owner: Gerald Walker Jr (PostAds2EarnCash@Gmail.com)
Policies & Disclaimers: Terms Of Use | Earnings | Privacy
© 2006 to Present All rights reserved.
www.StandingOutOfTheCrowd.com